"Stunning." "Best printed book I've ever seen."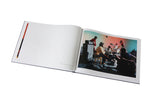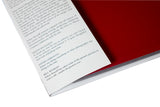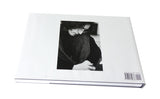 Testimonials
Mick Jagger, Keith Richards, Pete Townshend, Annie Leibovitz, & More...
It struck me that his was no ordinary eye, and I found out no ordinary mind behind it. A quiet thoughtful man with a blinding vision.  Enjoy his work. I do.
Ethan was doing something no other photographer was doing at the time.
His photographs are what I would call "fine": they feel like the classics of Paul Strand. They look ready to put up in the National Gallery.
Ethan Russell has taken some of the greatest pictures in rock  n roll..maybe the greatest ever.
Ethan Russell is old school in the best sense of the word: he has true talent, he has a painterly eye, he respects himself and his clients, and he?s interested in finding the truth.
We trusted Ethan as an artist, which made him invisible to us, and which allowed his photographs to capture our most intimate moments.
Ethan Russell Blogs
John Lennon, Herman Leonard, Dominique Tarle, Rosanne Cash & more.